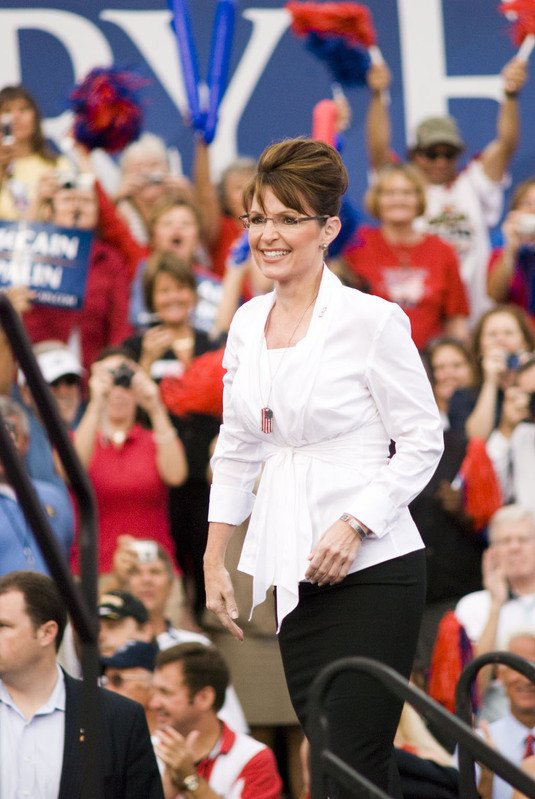 A few days ago, I wrote of my impressions of Going Rogue after reaching the mid-way point of the book. At that time, I was struck most by the engaging tone of the prose, and Governor Palin's ability to draw the reader into each scene with her descriptions of places and events that have shaped her life. As soon as I began reading, I felt as if I were on a journey with her - walking along at the Alaska State Fair; shaking hands with excited voters at campaign rallies; and looking into the faces of adults and children with special needs who wanted to personally express their gratitude for her advocacy on their behalf.
A good book takes you out of your own world for a brief time, and allows you to imagine yourself in another time and place, and Going Rogue certainly does that. But, the best books - those that stick with you for many years after you've turned the final page - succeed in revealing as much about the reader as they do the author.
Going Rogue reveals Sarah Palin to be a remarkable woman, doggedly pursuing the Providential plan laid out before her. At the same time, though, it is clear that she is also remarkably...ordinary. Her story could be any of ours. And, in that simple truth, I find a great deal to appreciate.
Governor Palin is a mother and wife, passionately in love with her family. She is a life-long athlete who enjoys the spirit of competition in all that she does. And, she is a woman of God, who seeks His council in challenging times, and sings His praise when joy abounds. As with all of us, there are many dimensions to this now-famous Alaskan, and perhaps this is the reason that so many Americans feel as if we share common ground with her.
As I read the final passages of Going Rogue, I smiled as I had so many times in the course of reading the previous four hundred pages. I did so, not simply because Governor Palin has a wily sense of humor (which she does), but because I felt like I had just been given a life-affirming pep talk by a woman who also inspires with her deeds.
Clearly, Governor Palin's purpose in writing her memoir was not simply to tell her own personal story, though of course she does so quite well. Rather, her message extends beyond this one-way exchange, inviting each of us to embrace our own unique life experiences. Every moment and every encounter is a gift to be cherished for the lessons it holds, and there is no limit to how much any of us can accomplish when we put the full power of our talents, our will, and intellect toward the goals we seek to achieve.
This is what I will take away from Going Rogue: that I, too, am called to live out my vocation - however grand or benign it might seem. By virtue of my birth in this exceptional country, I am already blessed with the myriad opportunities unseen in most of the world.
The life of Sarah Palin, like that of my ancestors before me, is evidence of the capacity of the individual to, quite literally, change history. It is up to each of us to recognize the power of this responsibility and embrace every life experience as preparation for all that is to come.
In this regard, I thank you, Governor Palin, for your courageous example...however rogue it might be.
"By His grace, an American life is an extraordinary life." - Sarah Palin, Going Rogue
*Photo credits (I think) to Shealah Craighead (2008 campaign photographer)
Follow me on Twitter:
@TwitToNande
Read my blog:
thedesignconservative.com